Regular price
$549.99 AUD
Regular price
Sale price
$549.99 AUD
Unit price
per
Sale
Sold out
Share
View full details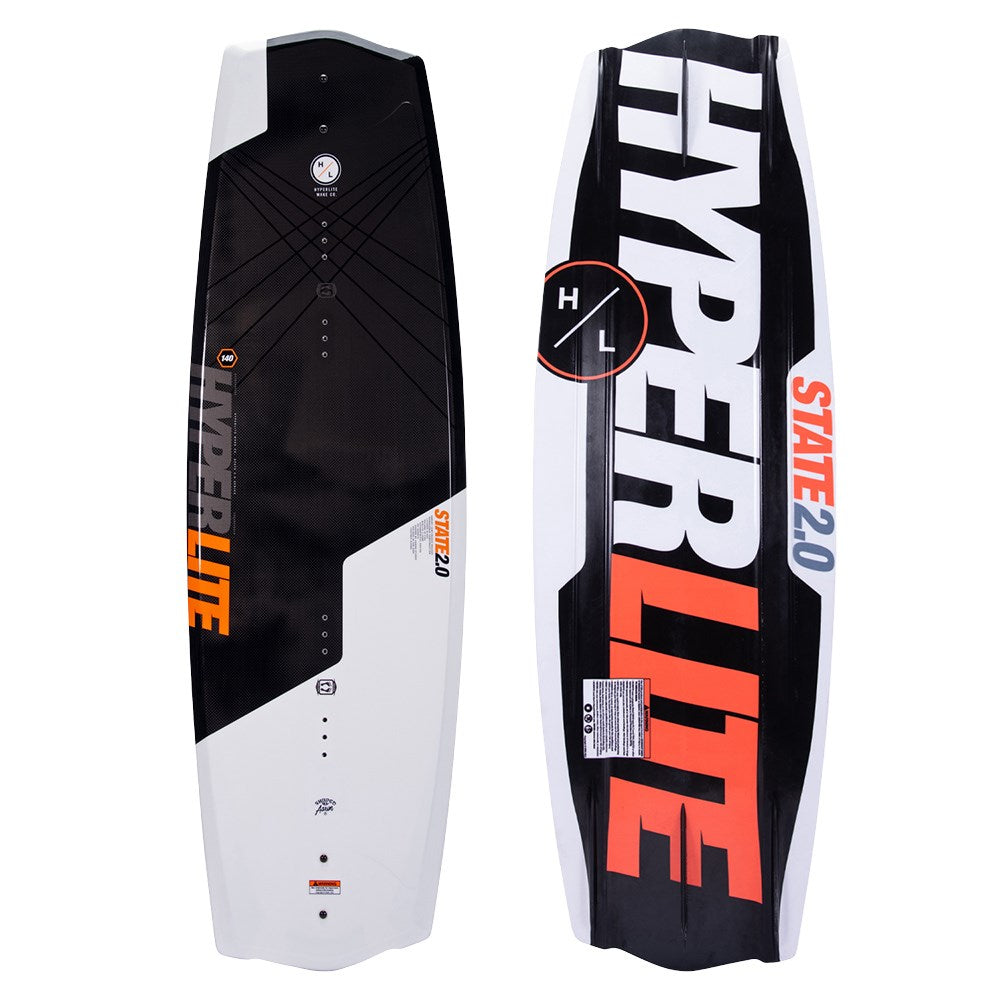 PRODUCT DESCRIPTION
2024 Hyperlite State Jr Wakeboard 
Nurture your aspiring wakeboarder's skills with the 2024 Hyperlite State Jr wakeboard, perfectly designed to advance young riders' abilities. The asymmetrical Grom-sized wakeboard, at 125cm, incorporates advanced shape technology, making toe-side wake jumps easier and smoother with its shorter toe-side edge and thinner profile molded-in fins. With the addition of subtle molded-in toe-side footbed risers, this board offers more leverage, while the longer heel-side edge ensures stability and speed, making it the ultimate choice for young riders seeking to master the foundations of wakeboarding at Prowake.
Size: 125cm
Asymmetrical Grom Wakeboard
TAG: The only choice for your aspiring Wakeboarder. Shaped to advance youth skills.
Creating a shape to take riders' skills to the next level was the goal behind the State 2.0. Learning from other asymmetrical designs, we found that creating a shorter, more effective edge on a rider's toe-side makes learning toe-side wake jumps a lot easier. This is because there is less rail to initiate when applying toe-side pressure. Once set, the smoother toe-side transition is then held by the State 2.0's thinner profile molded-in fins, creating less drag and a better release off the top of the wake. Subtle Molded-In Toe-Side Footbed Risers were also added to help a rider create more leverage when pressure is applied. The longer, more traditional heel-side edge complements this asymmetrical design by allowing the natural body position of a rider to generate stability and speed into the wake without a loss of pop due to reduced surface area. The State 2.0 has been tested and proven to be the best choice for a rider looking to master the foundations of wakeboarding.
CONSTRUCTION FEATURES

Biolite 3 core 

Abrupt Continuous Rocker

Asymmetrical Design

Molded In Fins

Molded-In Toe Side Footbed Risers

Monocoque Construction

Layered Glass

Shaper: Aaron Stumpf

M6 Inserts



Fins: 2-Pack - .8" P-Wing