Regular price
$1,499.99 AUD
Regular price
Sale price
$1,499.99 AUD
Unit price
per
Sale
Sold out
Share
View full details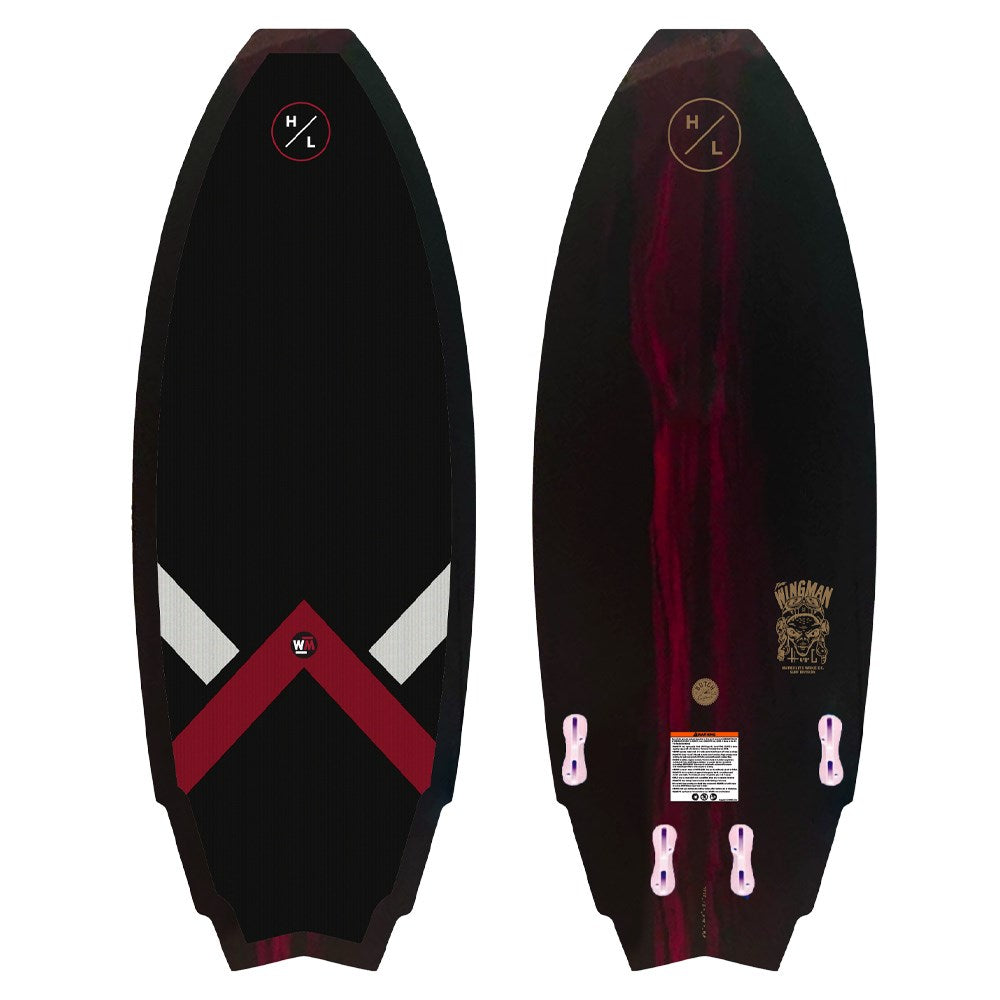 PRODUCT DESCRIPTION
2024 Hyperlite Wingman Wakesurf
Elevate your wakesurfing game with the 2024 Hyperlite Wingman Wakesurf, now available at ProWake. Designed by Scott Bouchard, this high-performance board offers speed, lift, and maneuverability, catering to riders of all levels. Its unique fin placements enable versatile riding styles, while the compact outline with a vented tail channel ensures excellent drive, even in a straight line. Whether you're a beginner looking for stability or an experienced rider craving big aerial tricks, the Wingman delivers an exciting and dynamic experience on the water.
Sizes: 4.4, 4.8
Lift and Speed in a Compact Wakesurf Package 
Scott Bouchard has shaped a board that drives speed and creates lift for airs, all wrapped up in a compact size for maximum mobility. Meant to ride as a twin fin in the forward placements or as a quad fin with smaller fin sets. The fin placements mirror high performance surfboards, delivering great tracking and speed with explosive acceleration. "Go Big or Go Home" Butch says with respects to his latest creation. The compact outline is very maneuverable thanks to its hard wing rear outline and it has enough width and volume to provide a stable ride for beginners. The Wingman's deep single concave bottom with vented tail channel gives it tons of drive even when riding straight towards the boat. Grab the Wingman for driving into the air section and going huge. 
CONSTRUCTION FEATURES
Handmade Epoxy Construction 

EPS Core w/Wood Stringer

Epoxy Resin

Single Concave Base

Vented Tail Channels

Quad Fin

Tail Profile - Wide

Tail Shape – Winged outline

FCS II Toolless Fin Boxes

Machined EVA Traction – Corduroy

Shaper: Butch Customs
Fins & Traction: Corduroy Traction Included + 4.5" Fins (2) & 2.5" Fins (2)
Volume (L) 3'9" x 19.4" x 1.8" = 15 L.
4'4" x 20" x 2.1" = 21.3 L.
4'8" x 20.4" x 2.1" = 23.6 L.