Regular price
$999.99 AUD
Regular price
Sale price
$999.99 AUD
Unit price
per
Sale
Sold out
Share
View full details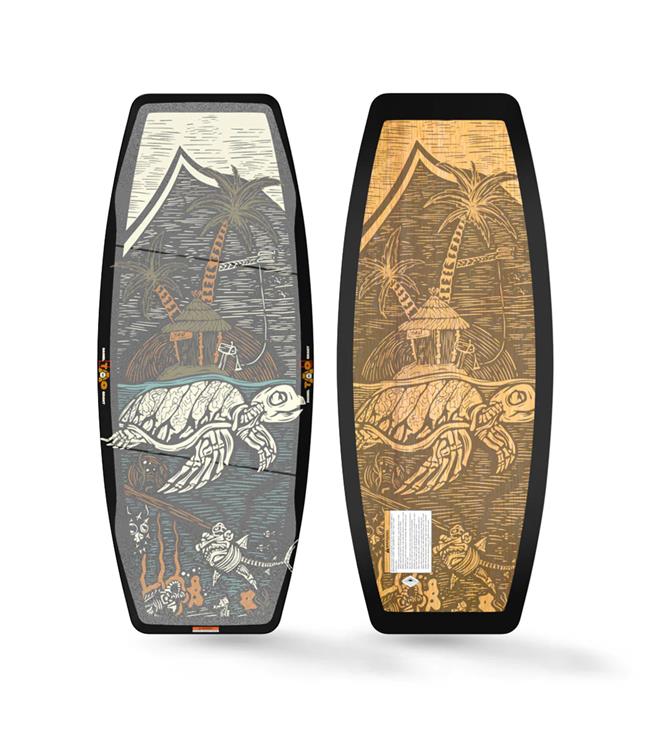 PRODUCT DESCRIPTION

2024 Liquid Force Tao Wakeskate
The undisputed King of "Wakeskate Wednesday" has something new up his sleeve...

Introducing the 2024 Liquid Force Tao Wakeskate at ProWake! Designed in collaboration with wakeskating legend Daniel Grant, this innovative board comes with pre-drilled pilot holes for LF Nub Fins, allowing you to elevate your wakeskating skills. With its unique "Nub-Zones" and a deep-seated 3D Concave Deck for optimum feel, it's the perfect choice for carving, flip tricks, and showcasing your style on Wakeskate Wednesday. Plus, the clear grip tape not only offers outstanding foot-to-board grip but also features DG's signature TAO Turtle and a shark with laser beams for some seriously killer aesthetics. Grab your crew, get ready to film, and step up your wakeskating game with the TAO Wakeskate from Liquid Force!

Unless you have been living under a rock you, you can't carry a conversation about what's new in Wakeskating without mentioning Daniel Grant's name. Dan has been able to push his riding further than anyone could have ever imagined, and for 2024...he's asked for something that you can use to push your riding as well.  Every TAO Wakeskate will come with pre-drilled pilot holes for a pair of LF Nub Fins! How sick is that?  Now, call up your crew...get the camera ready...and film your next clip for Wakeskate Wednesday on your new TAO Wakeskate!
Benefits
Newly added "Nub-Zones" where you can drill through pre-designated points of your Wakeskate, without compromising your skate's core!

Deep-seated 3D Concave Deck brings you closer to the water for optimum feel and more than enough room for foot placement as you set up for your next flip trick.

Clear grip tape allows you to look down as you're carving around and admire the killer TAO art.  Who wouldn't want to look a DG's signature TAO Turtle and a shark with laser beams coming from its head!  Oh yeah, and the grip tape gives your feet the best foot to board grip out there.
Features
Progressive 3-Stage Rocker

Hybrid Construction

LF Sintered Grind Base

Deep Concave 3D Deck
FSC Certified CNC'd Wood Core - Made at the LF Solar Powered Fun Factory
Variable Rail Edge

Comes with two 1.125" Obscura Fins

Pre-drilled Pilot Holes for TAO Skate Nubs

Grip Tape Deck
Expand your bag of tricks on your TAO Wakeskate with a brand new set of Nub Fins! Lock into nose slides, manual across flat-boxes, or blunt slide your favorite down rail.