Regular price
$1,199.99 AUD
Regular price
Sale price
$1,199.99 AUD
Unit price
per
Sale
Sold out
Share
View full details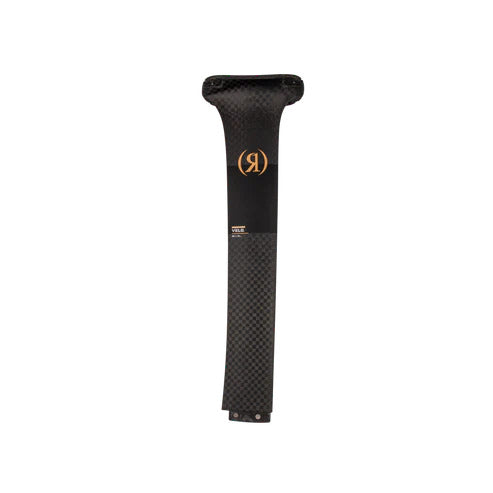 PRODUCT DESCRIPTION
2024 Ronix Shadow Carbon Velo Mast 29 in - White / Black
Elevate your wakeboarding experience with the 2024 Ronix Shadow Carbon Velo Mast in White/Black, now available at ProWake. This mast boasts an advanced spread tow composite construction, providing unmatched reactivity and torsional properties while maintaining a lightweight design, ensuring both performance and durability for an exceptional ride.
Before we talk about this new mast design let's talk about the construction. More specifically the high-torque ratio and added reactivity.
It's easy to make a lightweight carbon fiber mast and say it is high end. What is hard – we mean really difficult - is having a mandatory anti-twist torsional properties and reactive at the same time. We have made hundreds and hundreds of prototypes and we have never used a traditional woven carbon fiber that could do that, so this began our journey with advanced spread tow composites. Then how to apply them in clockwise motion rotating each laminate by a certain amount of degrees. The result is a construction that is over 1.5lbs lighter than our fluid series, with an added energy that we have never experienced out of a carbon mast – but just as important was making it sure it was as solid as its alloy counterpart.

FEATURES:
Available in 29" (74cm)
Shadow Carbon Construction