Regular price
$849.99 AUD
Regular price
Sale price
$849.99 AUD
Unit price
per
Sale
Sold out
Share
View full details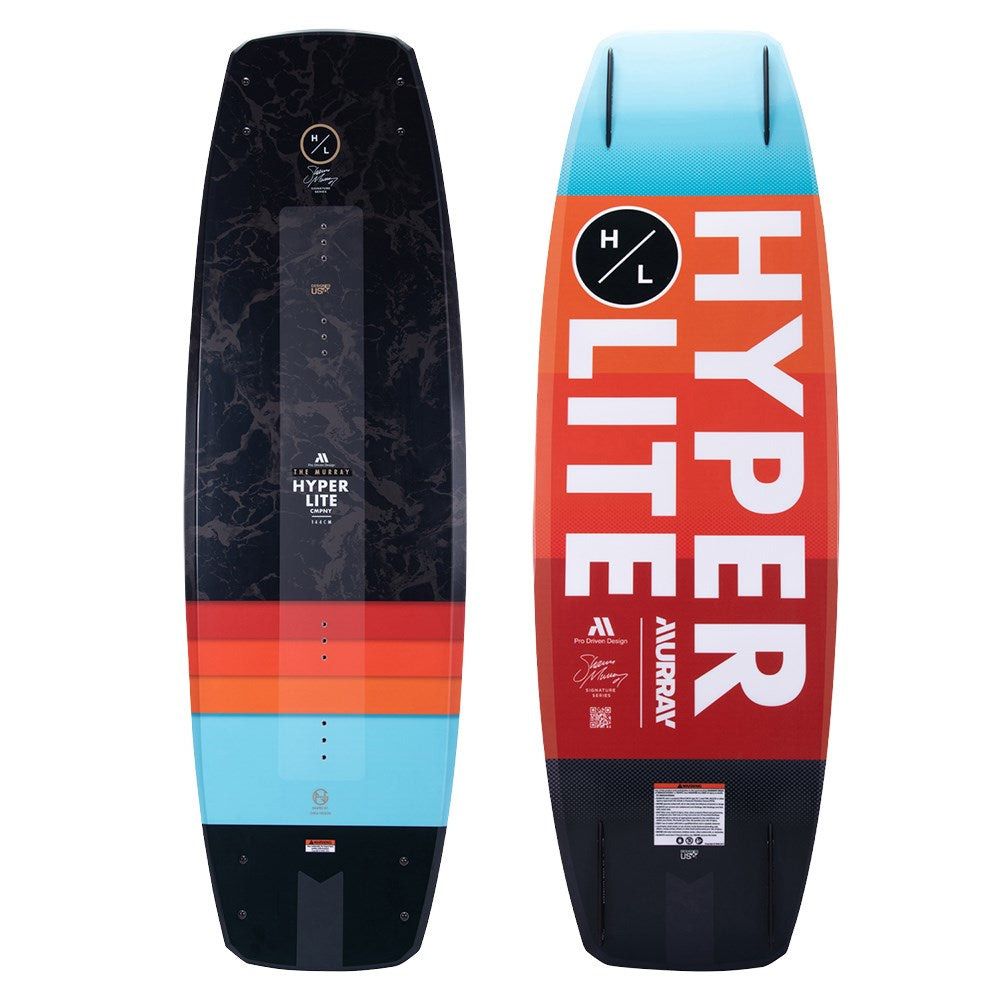 PRODUCT DESCRIPTION

2024 Hyperlite Murray Wakeboard
Unlock the essence of 30 years of wakeboarding passion with the 2024 Hyperlite Murray wakeboard, crafted in collaboration with Shaun Murray. Available in sizes 134cm, 139cm, 145cm, and 150cm, this signature wakeboard features a Subtle 3-Stage Rocker for explosive wake jumps, Variable Edge Design for versatility, and a Biolite 3 Core for easy maneuverability. Shaun's favorite board is designed for all skill levels, ensuring a thrilling ride for wakeboarding enthusiasts at Prowake.

Sizes: 134cm, 139cm, 145cm, 150cm
Shaun Murray Signature Wakeboard
TAG: Shaun's favorite, shaped from 30 years of Wakeboard passion. "Ride a Bigger Board." –Shaun Murray
Countless hours on the water have led Shaun and Nelson to create this shape and the feedback has been mind-blowing. The Murray Pro wakeboard begins with a Subtle 3-Stage Rocker, where there is no flat spot, the rocker simply increases under foot for a colossal boost off the wake. Carrying on from past shapes, Shaun kept the Variable Edge Design and Molded Landing Feature making the board enjoyable for all ability levels. The board's edge is rounded between the inserts, sharpening under foot and then cupped at the tip and tail delivering solid edge hold when you want it and forgiveness when you need it. Hyperlite's Biolite 3 Core and compression molded construction keep The Murray super light for easy spinning, flipping and full sends.
CONSTRUCTION FEATURES
Biolite 3 Core

Subtle 3-Stage Rocker

Variable Edge Design

Molded Landing Feature

Minimum Swing Weight Profile

Monocoque Construction

Layered Glass

Sized UP Philosophy

Shaper: Greg Nelson

M6 Inserts
FINS: 4 - .8" P-Wing